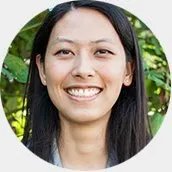 Dr. Lai Chim Chan
Dr. Lai Chim Chan enjoys working with families – parents and their young as well as adult children. She strives to use gentle and safe yet effective treatments for her patients. She performs well child examinations, well woman examinations, and well man examinations. She takes joy in helping care for you and your child and being your navigator on you and your child's journey towards optimal health. As a family medicine physician, her practice spans many topics from treating infections to helping women with the transition of menopause and beyond.
Dr. Chan is passionate about providing patient-centered individualized care. She believes her training in both conventional and naturopathic medicine allows her to provide the best care for patients by combining the best of both worlds. During her residency, she completed family medicine rotations in both naturopathic and conventional outpatient clinics. Additionally, she has spent over one year rotating with a conventional cardiologist in both inpatient and outpatient settings. Her strong science background, in addition to her roots in naturopathic medicine, enable her to deliver evidence-informed naturopathic care to patients. Some of her favorite naturopathic modalities include nutrition, herbal medicine, naturopathic manipulative therapy, and homeopathy. She is committed to empowering and guiding her patients toward better health through education and helping them make informed decisions in their care.
In addition to practicing at the Center for Natural Medicine, Dr. Chan is a scholar and academic; serving as Assistant Professor in the College of Naturopathic Medicine at the National University of Natural Medicine (NUNM). She enjoys working in academia as it puts her at the forefront of clinical research to provide effective treatment options for her patients. She is a budding leader in the field of naturopathic medicine recently taking over the role of Course Director for the Cardiology and Pulmonology curriculum at the university. In addition to teaching in the classroom, she is the naturopathic cardiology and pulmonology attending physician at the NUNM Health Centers; supervising and mentoring naturopathic students and residents in the field of naturopathic cardiology and pulmonology. Lastly, she serves on the Clinical Guidelines Committee at NUNM, reviewing the scientific literature and ensuring standards and safety in the practice of naturopathic medicine.
When not working, Dr. Chan enjoys spending time with her family and friends, writing poetry, listening to music, and traveling.
Education
ND, National College of Natural Medicine, Portland, Oregon 2014
Residency
National University of Natural Medicine, Portland, Oregon 2017