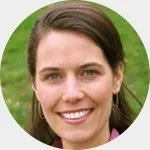 Dr. Dana Waichunas
Dr. Dana Waichunas is a Naturopathic Physician whose practice thrives on strong doctor-patient relationships. Dr. Dana's goal is to provide her patients with safe, effective and personalized primary care that addresses the underlying causes of illness, optimizes health and prevents disease.
Dr. Dana sees a variety of patients for preventive care exams, acute conditions and chronic diseases. Her thorough office visits help patients navigate a wide range of conventional and natural treatments.
In addition to family medicine, she has specialized training in alternative approaches to:
heart conditions, high cholesterol & blood pressure
fatigue
thyroid disorders
adrenal dysfunction
depression, anxiety & insomnia
weight loss & metabolic syndrome
digestive complaints
allergies & immunology
complementary cancer care
women's health
hormone balancing for men, women, PMS, PCOS
bio-identical hormone replacement therapy
Dr. Dana's therapies of choice are nutrient & diet therapy, herbal medicine, counseling and stress-reduction biofeedback. As part of her evaluation to investigate the underlying causes of disease she always looks at a number of factors to assess the whole person, which may include testing for hormonal balance, stool health, neurotransmitter metabolism, nutrient markers and food sensitivities.
Dr. Dana grew up in Maine before moving to Oregon to attend Reed College where she received her Bachelor's degree with a major in psychology. She then worked at the Alzheimer's Center at Oregon Health & Science University researching aging and Alzheimer's Disease. Dr. Dana graduated from National College of Natural Medicine (NCNM) – the nation's oldest accredited naturopathic medical school – with Highest Honors and Honors in Research in 2010. After medical school she completed a residency under the mentorship of Dr. Martin Milner at the Center for Natural Medicine, gaining expertise in naturopathic approaches to cardiology, endocrinology, neurotransmitter metabolism, and cancer care. Dr. Dana is involved with research activities alongside her private clinical practice.
If you are looking for a dedicated physician who can help guide your journey toward health, then consider Dr. Dana your partner in lifelong wellness.
To learn more, please schedule a free 10-minute phone consultation at 503.232.1100 or visit her website www.doctordana.net.
Dr. Dana accepts most insurance plans that cover naturopathic care, such as LifeWise, ODS, BCBS, HealthNet, Providence, United Health, Aetna and CHP. Please check with the front desk for verification.